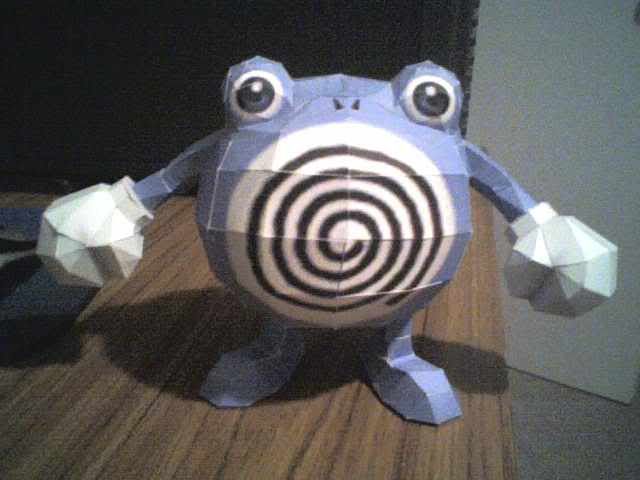 061 / POLIWHIRL
- Pokémon Papercraft
Name:
Poliwhirl
Type:
Water
Species:
Tadpole Pokémon
Height:
1.0 m (3' 3")
Weight:
20.0 kg (44.1 lbs)
Interesting Facts:
Poliwhirl is creator Satoshi Tajiri's favorite Pokémon. Poliwhirl was also featured prominently on the center of the
November 22nd, 1999 issue of Time Magazine.
It evolves from Poliwag at level 25, and then into either Poliwrath when exposed to a Water Stone or Politoed when traded holding a King's Rock.
THE PAPER MODEL
Height:
15.0 cm/5.9 in
Width:
24.6 cm/9.7 in
Depth:
11.1 cm/4.4 in
No. of Pages:
5
Level:
Medium
Designer:
Pixel-Kakashi
Photo:
Pixel-Kakashi
NOTES:
Download:
A4 / Letter